Messages

14,344
Reaction score

20,589
Location
"We're telling people don't visit because we don't think we can keep you safe right now," Los Angeles Police Department detective Jamie McBride told Fox News on Monday.
The city, he added, is like the movie 'The Purge,' a popular horror film set in a US where crime is legal for a set period of time every calendar year. The difference between the movie and the city, however, is that
in Los Angeles, criminals have
365 days to run riot, McBride said.
"I blame the [American Civil Liberties Union]. I think they sold everybody a bag of goods with this zero bail policy as we see. Our chief came out yesterday and said that 14 of these people that were arrested did not stay in jail. They got released and some of them were arrested and out on release from a prior smash and grab robbery," LAPD detective Jamie McBride told "
Fox & Friends
."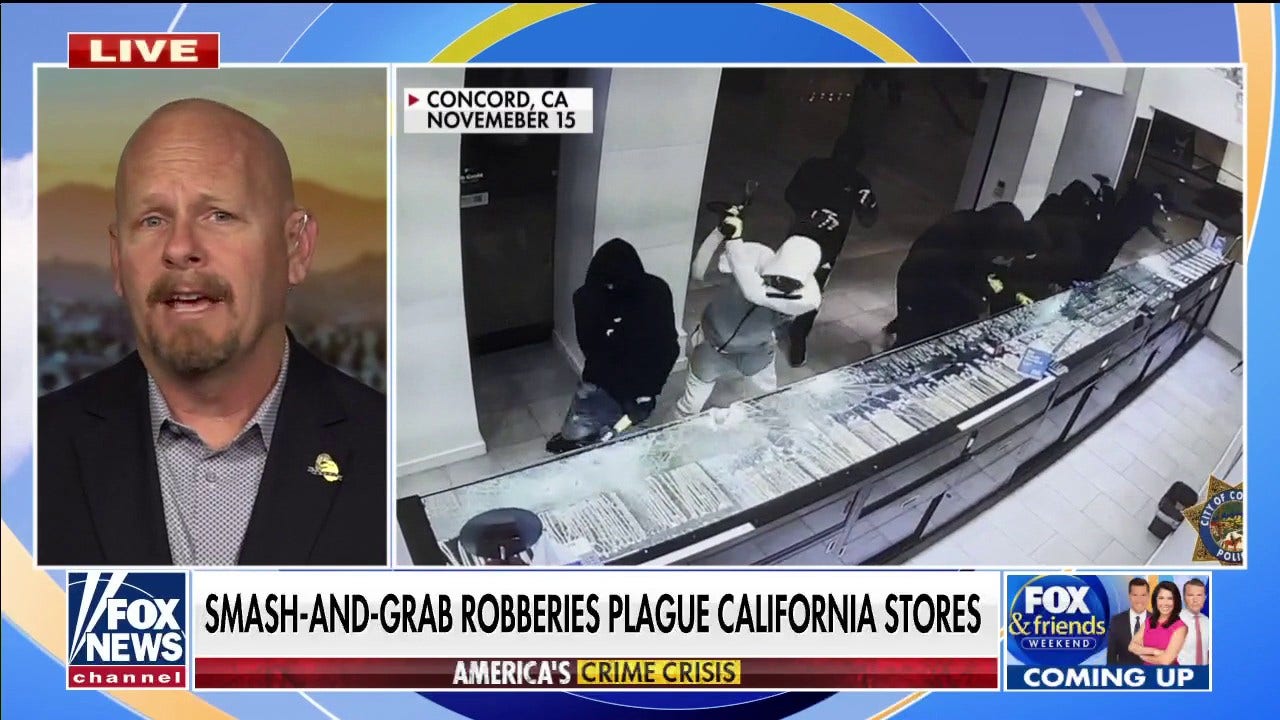 A Los Angeles Police Department detective said Friday that Californians were sold a "bag of goods" on bail reform as thefts surge in cities across the state.

www.foxnews.com