Messages

611
Reaction score

1,032
Location
My most recent built is a rabbit hole that ending up bigger than the original plan. Usually, around my birthday, I think about purchasing a new rifle. The lack of available ammo made adopting a new caliber problematic.
I was also looking for a more quiet option for small game. I considered CCI quiets or CBs. But, the accuracy of these loads was not making me love that option. I have a Gamo air rifle that is a springer. Shooting springers well required a technique that I don't seem to possess.
I bought a Benjamin Marauder 22 PCP air rifle. A PCP air rifle can fired like a traditional 22.
Don't have a formal review. I haven't shot it enough to form an deep opinion. I also want to hunt with it before I make a final judgment. However, it is fun to shoot and the accuracy rivals my most accurate 22LR rifles at 25 yards.
Benjamin Marauder 22 PCP
Boyd's Pro-Varmint Stock
DonnyFL Tanto moderator
Bushnell Banner 4-16x40 AO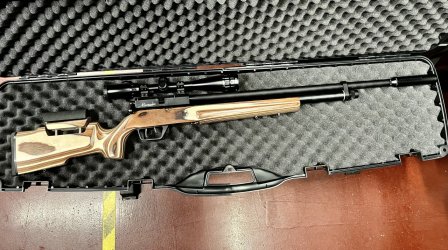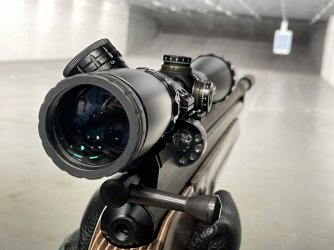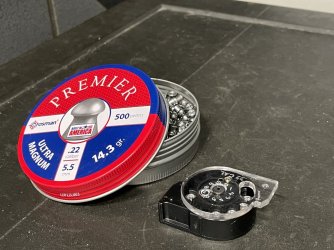 25 yards: