Messages

6,505
Reaction score

11,262
Location
My wife and I are looking for some winter activities. She likes to take photos and I just like to be in the woods. We have boot and are getting warm socks. She bought a nice warm jacket and I have hunting gear. I do have a survival backpack so I Will bring that.
Besides not getting lost and staying on trails any other thoughts or suggestions?
I've been considering doing some winter hikes. I like hiking / rucking in general. I have a good set of Nikon 10x42 ProStaff 3S binos I was using for bird watching that were really nice, but my wife hasn't wanted to go in a while with the weather being colder so I converted the case to holding one of my cheap night vision binos as of late.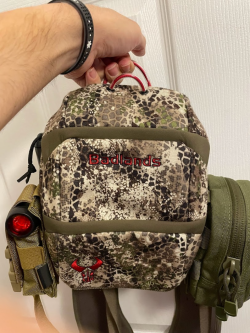 I might just go on my own and throw the binos back in. I have another rucking thread going with
@Celt
and
@alistair
about some rucking, so combining activities would be interesting.
I'd suggest that, though -- bird watching / animal watching. It always added to the dimension of just "walking" around, looking for specific animals on the trails. Made it more interesting as an activity.