Repaired a concrete curb this am...
Used to have ramp around back of house for former disabled owner...
Pinned some rebar to old concrete to add some strength...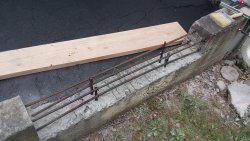 Brushed on slurry of sand mix and latex additive to strengthen bond to old concrete...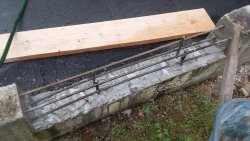 Lined forms with plastic to aid releasing...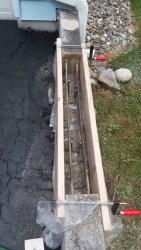 Filled with high strength concrete mix and screed top...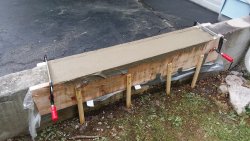 Will see how it turned out tomorrow am....
Last edited: