Reinvest that Tax return check boys , girls, and Xim's Xer's etc.
Impress friends and neighbors with this
detachable mag
black goodness.
Help handicap veterans enjoy shooting with the
pistol brace
and
vertical grip
.
Procure some
FREEDOM
from the tyranical NY State gun laws.
Let that freak flag fly with the thundering roar of it's
flash hider
.
New Unfired DJS-15 NY transferable .223/5.56
$1200 FTF OBO (Cash and signed stimulus check accepted)
delivered and transferred @ buyers expense @ FFL of buyers choice local to Dutchess Co.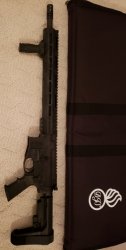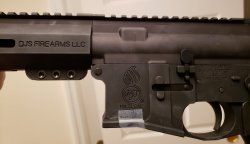 Last edited: