Messages

6,226
Reaction score

11,018
Location
I keep a list of all the guns id like to buy. Some with a purpose, some just because i like them. I dont like to post much about guns i have anymore because of spies, but a wish list is different. Try to post some pictures if you can as well.
1. Smith and wesson 627 Vcomp (8 shot 357)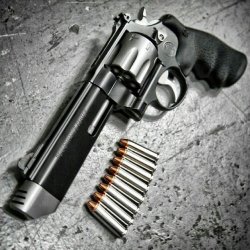 2..Remington V3 Tactical 18" #83441
This one just came out and is in production.

3. Tikka T3x Tac A1 6.5 creedmoor

4. Ruger Pc Carbine 9mm
5. Glock 19 Gen4 Gray frame