Messages

938
Reaction score

1,129
Location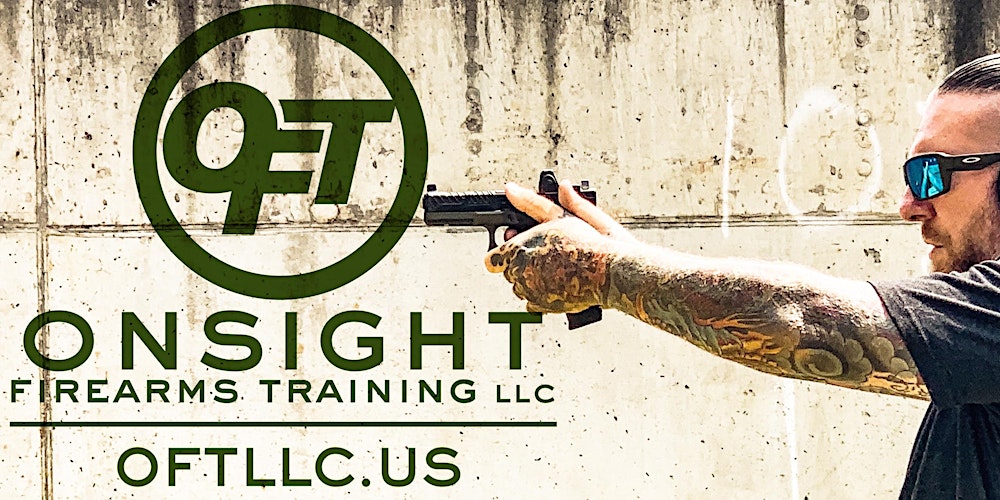 OnSight Firearms Training presents: Civilian Force On Force Scenarios
www.eventbrite.com
OnSight Firearms Training presents:
Civilian Force On Force Scenarios
FRIDAY JANUARY 22, 2021
9::30am to 5:30pm (daytime class)
Hudson Valley Shooting Sports
39 Seminary Hill Rd
(rear entrance)
Carmel Hamlet, NY 10512
$150.00
PLEASE NOTE There is a $50 DEPOSIT upon registration.
(all deposits are transferable but not refundable)
Balance of $100 due on the day of the class - CASH ONLY!
This course is designed to introduce the beginner or intermediate shooter to the art of defensive and tactical pistol shooting using both cover and concealment. Student will work various drills and techniques from behind cover, concealment and obstacles from various distances, as well as working hallways, doorways, corners and rooms. There will be extensive hand held and weapon mounted flashlight use and instruction on low light and no light techniques.
This class will incorporate the use of UTM/Simunition/Airsoft rounds and firearms in Force On Force scenarios.
ALL UTM / SIMUNITION / AIRSOFT WEAPONS, AMMO, & HELMETS WILL BE PROVIDED.
Start time is 9:30am. Students are expected to arrive no later than 9:00am for set up and safety briefing.
THIS IS A NON LIVE FIRE EVENT!
NO REAL AMMUNITION WILL BE ALLOWED IN THE FACILITY.
COURSE BREAKDOWN:
- Safety orientation
- Ready positions
- Close quarters engagements
- Shoot / No-shoot scenarios
- Drawing and re-holstering techniques from concealment
- Reloading techniques and malfunction clearance drills
- Search & scan / situational awareness
- Single hand techniques (right and left and transitions)
- Moving and shooting / shooting and moving
- Low light pistol skills
- Use of cover & concealment


EQUIPMENT LIST:
All students must bring: (please note additional clothing and safety requirements)
- Quality eye protection.
- Surefire, Streamlight or similar hand held LED flashlight.
- Concealment vest or jacket. (It is best to run this class from your daily concealed carry method, or your LE duty rig.
- Thick sweatshirt or hoodie, Long pants, long sleeve shirt, scarf or neck wrap, tactical style or work style gloves (Mechanix, 5.11 etc), groin protection and medium sized towel.
- Body armor, shin and forearm guards, groin protection, knee pads, elbow pads, and neck protection are optional but highly recommended.
- Notepad and pen for taking notes.
- Bag lunch, snacks and beverages to last the entire day(s)
- An open mind, humble, willing to learn attitude!
- Students who have their own airsoft gun may bring theirs and related accessories.
THIS IS A NON LIVE FIRE EVENT!
NO REAL AMMUNITION WILL BE ALLOWED IN THE FACILITY.
ADDITIONAL INFO:
This course is limited to 10 students only. First 10 to buy tickets will attend.
Students are encouraged to bring their own snacks and beverages.
Private and group shooting lessons available - Rifle - Pistol - Shotgun - Women's classes available.New York (resident) pistol permit classes, Utah, Connecticut, Maine, New Hampshire, Florida, Virginia, Arizona, Massachusetts non-resident carry permit classes available.
For more info:
info@onsightfirearmstraining.comwww.onsightfirearmstraining.com
UPDATED CLASS LIST:
www.oftllc.us
CUSTOMER REFUND REQUESTS OR CUSTOMER CANCELLATIONS
No Refunds unless we cancel the course.
If you have to cancel attending a course you are registered for you may opt to transfer to another course that has openings within the calendar year provided you give 72 hours notice of the cancellation. No exceptions.
No-Call/No-Show: Participants who do not show to the event without prior 72 hour notice forfeit their deposit.
Last edited: