All about the prep... lol.
Been sanding/scaping/replacing cracked and/or rotted boards for past three weeks getting close for paint!
Put oil based wood primer on three sides of house yesterday. Puttyied today. Hopefully get back primed and two sides and front painted tomorrow. Trim on Friday!
That's the plan anyway lol...
Don't have alot of pictures on this project this is what front and side looked like.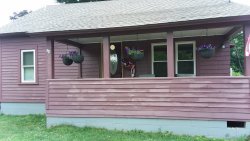 This was as of tonight.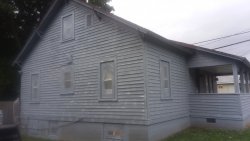 Can't really tell all the work that went into this but coming out nice!