Messages

4,970
Reaction score

4,391
Location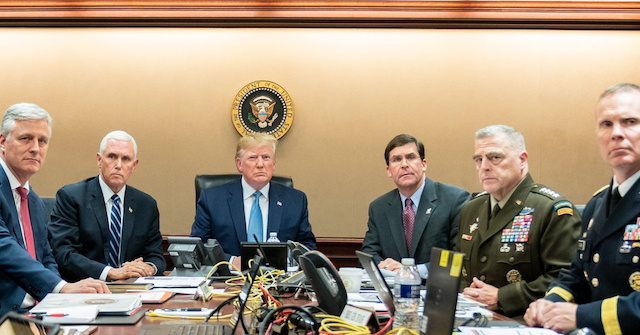 President Donald Trump announced Sunday that ISIS founder and leader Abu Bakr al-Baghdadi has died after a military special forces attack.
www.breitbart.com
When the scrawny Kenyan parachuted into Osama Bin Laden's impregnable Mountain Fortress, and single-handedly ripped the Al Qaeda Leader limb from limb, and then ate his heart, did the Republicans complain ?
No, all applauded Barry's remarkable courage.
But when President Trump took out Abu Bakr al-Baghdadi, the Media bemoans that "NOW WE ARE LESS SAFE !" "NOW THE MUSLIMS WILL REALLY HATE US !"
Does anyone doubt if Trump had informed the Democrat Congress beforehand, that the mission would have been instantly leaked to the Media ?
No, of course not. Democrats love America and would never do anything to harm its Citizens.
BTW, is it true every member of the Osama Bin Laden Task Force had his identity leaked, and is now dead ?
Last edited: