Messages

101
Reaction score

205
Location
Got up early drove the 60 miles to the old home range to meet up with a couple of friends to shoot. Apparently there was some serious miscommunication, as I was the only one who showed up. So what the hell, I shot by myself. Indoor range was about 60*, weather outside was 24*, with occasional snow and some gusting wind.
Again today was a pistol grip day
Ruger Precision Rimfire #3
Ruger Precision Rimfire #4
Savage Mk II FV-SR/MDT LSS-RF chassis
I shot about 600 rounds of the CCI AR Tactical ammo
#3 - shot perfectly, worked on the trigger adjustment
#4 - shot perfectly, after I tighten the scope rail, worked on the trigger adjustment
Savage - shot perfectly, no issues
I shot almost 5 hours, with 2 people shooting handguns, about 4.5 hours into it. I had a few issues with my glasses, switch out 4 pairs before I got it resolved. The lighting is drastically different that the other range, there seems to be a lot of glare. The usual range is semi dark with the target mount area well lit, the other range the whole area is super bride from the bench to the target back wall, it takes some getting use to. About 600 rounds, lots of target and one well shot up target backer. I left just as the weekly meeting was starting, I did get my raffle tickets. Stopped for some take out lasagna on the way home, it was a great day at the range.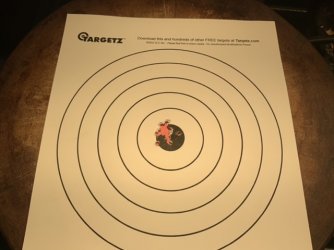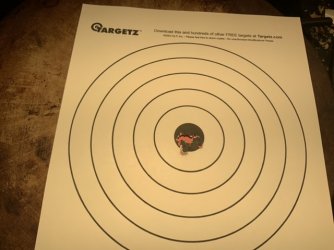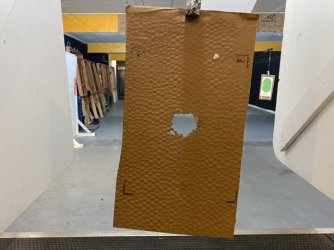 Last edited: