Messages

2,708
Reaction score

2,048
Location
Selling an as new, in the box, Ruger 10/22 with Reaper Buck Camo finish. It has never been fired beyond possible factory testing.
For sale @ $226.00. Cash only. Buyer pays any and all FFL fee(s) and or for NICS check if required as additional fee.
FTF sale only, in Nassau County. Buyer pays any and all FFL fee(s) and for NICS check if required as additional fee. I also need a completely legible copy of buyers government issued ID such as a drivers license showing complete name, DOB and current address. For sale only to NY State residents who are U.S. Citizens or legal resident aliens who are 18 years old or older and who may legally receive and possess this firearm.
Payment must be received within 5 business days of you contacting me to buy the rifle. I will accept only cash as payment.
You agreeing to purchase this firearm and your submitting payment to me is your affirmation that you are abiding by all terms and conditions of this sale and that you are legally eligible to purchase, receive and possess this firearm.
For face to face transfer, I prefer Volko Supply Co. Inc. for the transfer; as of recently they still charged $25.00 for a rifle transfer (although I believe only a NICS check is required as this is a private sale and they recently were charging $10 for that). Regardless of which we use, the transfer must take place at a FFL holder's business location - as in a real store if FTF or shipped to your FFL dealer's premises.
If you are interested, please contact me by PM. If you have reasonable and relevant questions about this firearm, please post them as a reply to this post. Please do not turn this into a discussion thread about my price, whether or not you have one of these guns, whether or not they are great or suck or any other matter other than to ask relevant and reasonable questions about this particular gun and sale. This is being posted as a For Sale thread and I would appreciate your respect along those lines. Thanks.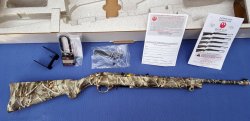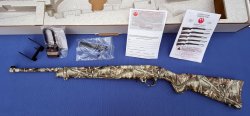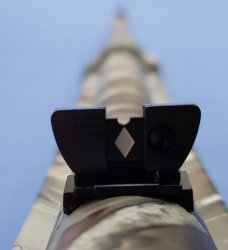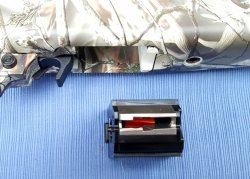 All the best,
Glenn B
Last edited: