Messages

1,344
Reaction score

1,727
Location
FS - Commemorative brass belt buckles by Smith & Wesson. There is no indication that any have been worn as they show no wear. They have been packed away for the last 34 years. Prior to that they were on display in my Dads' gun room. The NRA "Life Member" buckle has been worn but as can be seen shows little use.
Just in time for the holidays, these are great stocking stuffers or stand alone gifts.
SPF - S&W "The Last Cartridge" - $55 w/box. - SPF
SPF - S&W "The Hostiles" - $45 no box. - SPF
S&W "The Horse Thief" $45 no box.
NRA "Life Member" - $30.
Add $10 shipping for each. Purchase multiple and save on shipping.
Please PM with questions. Sorry for the lousy picture...
First " I'll take it" gets the buckle.
Thanks,
T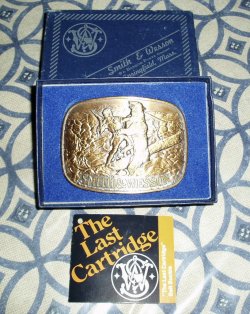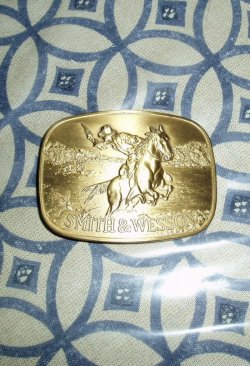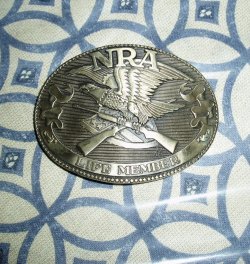 Last edited: