Messages

6,157
Reaction score

14,587
Location
A little late to the game but I finally have a place I can shoot regularly for now.
I'm just wondering how you score, and write the score, for paper targets.
For example: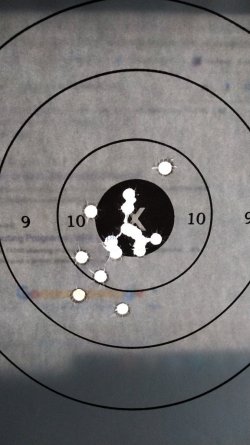 There are 16 shots in this target. 2 are clearly in the 9 ring. 4 in the 10 ring, although one touches the X-ring. The remaining are in the X-ring with a few touching the 10 ring.
What would be the score and how would you write it?