Messages

70
Reaction score

142
Location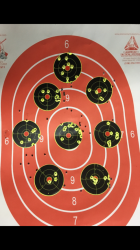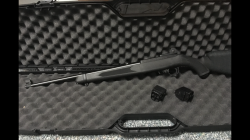 I'll put this embarrassing attempt here as a future reference.
Shot offhand at 25yards after a few shots off the bench to check if my sights are near where I want it to be. I would say I tried to zero my 10/22 but I understand one can only zero as good as one can shoot and...you can see for yourselves.hahaha
A couple of observations: It's not easy to unlearn focusing on the target (in archery) instead of the front sight and it's not easy to relax in the excitement of shooting.
until next range day,
Tox